Everyone has the right to freedom of thought,
conscience, and religion
Universal Declaration of Human Rights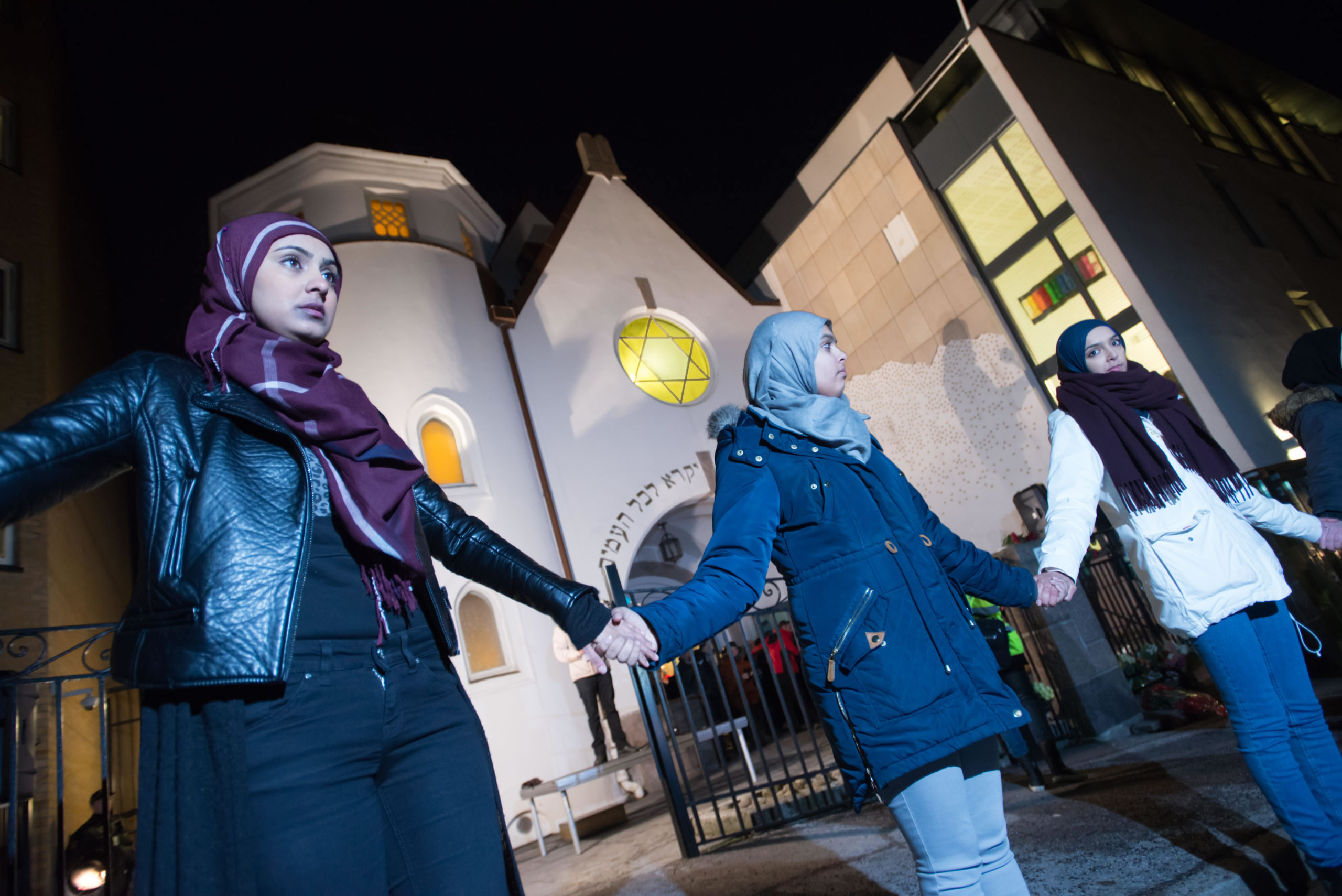 Young Muslim women stand hand-in-hand in front of Oslo Synagogue during "Ring of Peace" vigil, Feb 21, 2015. The vigil was organized by Muslim youth in solidarity with Norway's Jewish community following anti-Jewish attacks in Denmark and other parts of Europe. Photo by Ryan Rodrick Beiler
Equiping leaders to advance freedom of religion or belief worldwide
To expand the freedom of religion or belief around the globe, we need a new generation of leaders.
These leaders must come from diverse backgrounds, because those who are closest to the various problems are best able to implement solutions. 
But being a freedom fighter is lonely, difficult, and dangerous.
The First Freedom Foundation serves as a backbone of support by identifying, training, and connecting these emerging leaders as they work to secure freedom of religion or belief, the foundation of all freedoms.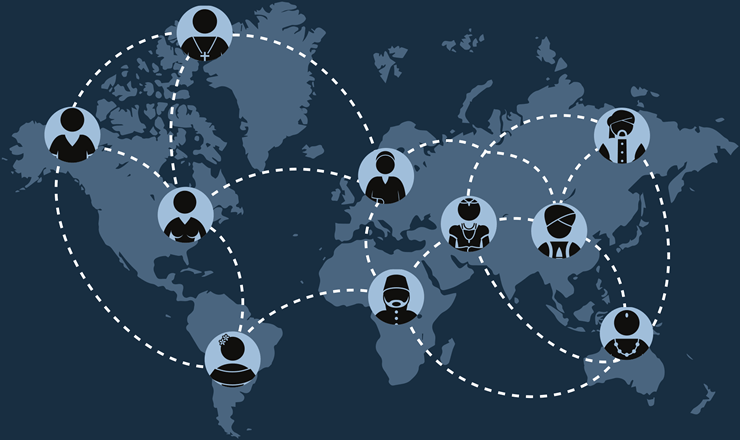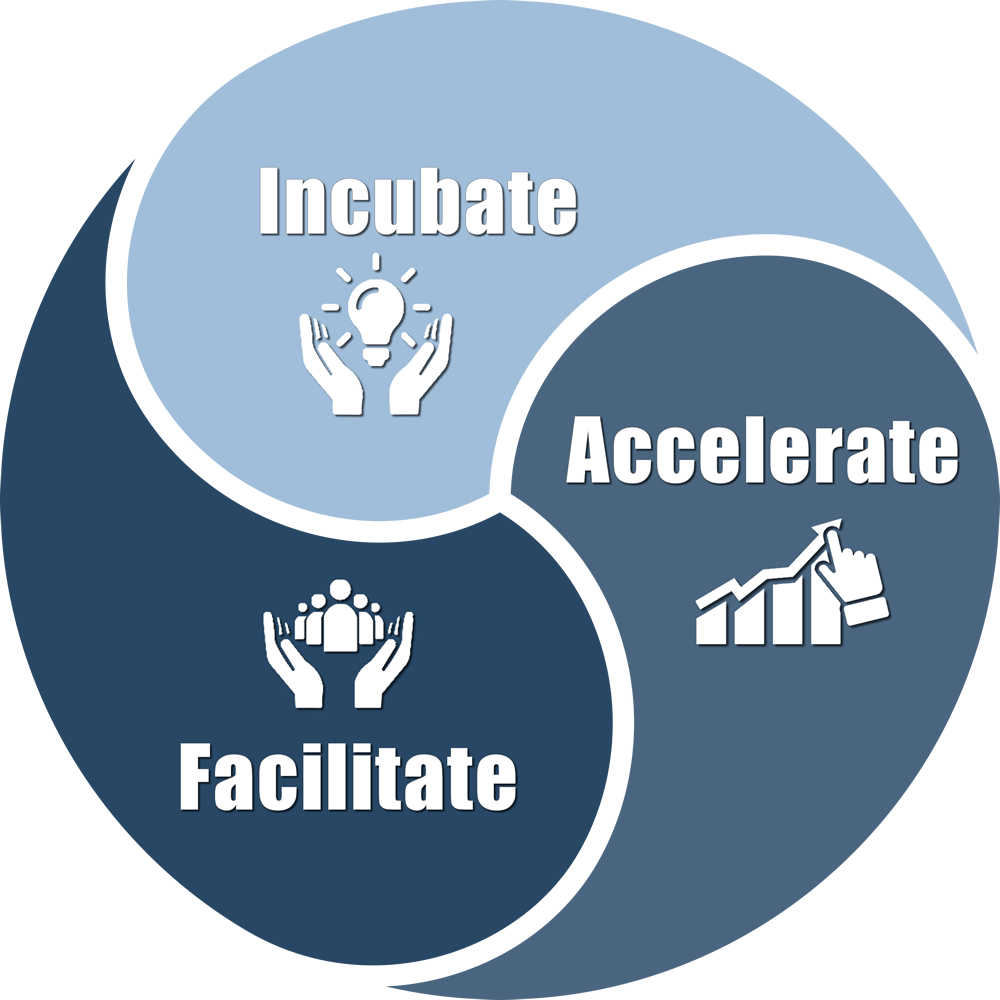 The First Freedom Foundation is a new kind of organization; an organization to support other organizations. We identify leaders and potential leaders around the globe and help them by:
Incubating

  new organizations in targeted countries where there is potential for progress, but gaps in current efforts,  

Accelerating

  already successful organizations to increase their impact, and

Facilitating 

collaboration between leaders across the religious freedom space to support one another and share best practices, thus building a global community of religious freedom advocates.
The First Freedom Foundation provides the training, capital, and support change agents need to truly make a difference in their countries. By not seeking credit, nor trying to control, the First Freedom Foundation can truly empower a global movement.
Nominate an Emerging Leader for our Incubator/Accelerator Program
"It is imperative that those of us who believe in God and in the reality of right and wrong unite more effectively to protect our religious freedom"
"I consider human rights work or activism to be a kind of spiritual practice. By defending those people who persecuted for their race, religion, ethnicity, or ideology, you are actually contributing to guiding our human family to peace, justice, and dignity."
"In a world where various forms of modern tyranny seek to suppress religious freedom, or try to reduce it to a subculture without right to a voice in the public square, or to use religion as a pretext for hatred and brutality, it is imperative that the followers of the various religions join their voices in calling for peace, tolerance, and respect for the dignity and rights of others."